Our Work
We like specifics. We want to share not only the kinds of work our team can do but also where and how we have addressed projects like yours in the past. Unfortunately there is only so much that can fit on a page. Take a look through these few examples then Reach Out through the information on our Contact Us page so can learn more about the work you have and we can find out if there are ways we can support your needs.
Anyone can claim capabilities, but we are engineers and like specifics.   Take a look at some of our past projects.  Your project is no doubt different, call us and lets us explain how we can help.
Enterprise and Applications
From business services, to business to business applications, to user facing apps, to business mobile applications and internal tools, Alidyne has you covered. Our background in human centered design, workflow analysis, and Systems Engineering gives us a unique advantage in Enterprise, desktop, and mobile applications meant for teams and business. We are routinely asked to combine systems, services, and data that are geographically spread out, distributed across multiple systems including: cloud based, or combinations of cloud based tools and physical hardware. We are well experienced at building these kinds Enterprise and client applications. Reach out today to discuss your project.
Example Project: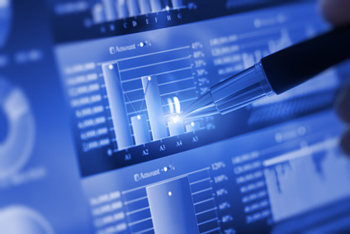 Unmanned Robotic Controller Interface
In unmanned systems, reliable flow and representation of data is critical. Many times the shear amount of data available can be overwhelming to the system operator. On the bioculture system, we developed a remote command and telemetry monitoring system which enables multiple operators and observers to monitor performance on their own independent workstations, while centralizing control of the remote system to a few authorized operators. Concise dashboards showing data streams  can zoom in to detailed views of specific subsystems. With this, the operations team is able to quickly ascertain the functionality of the system, be made aware of out of bound or error conditions, and control the system remotely, all from an Application interface built to their specs.
Working with a stealth mode start-up, Alidyne has developed an image processing product that has clouds in its DNA.  Completely operating in an inherently scalable cloud based environment this product, due to launch soon, will enable a rapid path to revenue with a granular cost model that scales with each user.
Connecting to Physical World – Embedded Development
Embedded development brings its own unique challenges to designing and building systems. In contrast to the Enterprise world, throwing more resources at an application is not always a solution. Especially when adding new functionality to an existing platform.
Our extensive experience developing embedded solutions, with low level code running right on the target hardware has made us an expert in designing for the kinds of constraints common in the embedded world. Some examples of these type of constraints include optimizing for power usage, minimizing memory footprint, Real Time performance, even in processor performance limited design.
We employ a mix of Electrical, Software, and Systems engineers to ensure that the expertise needed to make your embedded project a reality is readily at hand.
Example Project: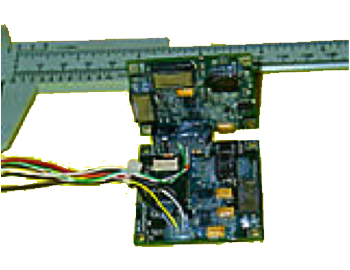 MAS IMU
The MAS Inertial Measurement Unit is a commercial product developed and sold by Micro Aerospace Solutions, Inc., targeted at low cost robotics, aircraft, and spacecraft inertial measurement sensor systems. What is particularly interesting about this project is that is designed to be low cost, yet high performance sensor suite accessible to college teams and small development projects. Our team worked closely with MAS to evaluate their electrical design's processing capabilities, develop sensor processing algorithms which would provide a high accuracy output to their customers, implement a Kalman filter to improve the solution quality, and test the resulting system to evaluate its performance. The MAS IMU has since been used in a variety of system designs.
Aircraft, Spaceflight, ISS
Alidyne has extensive experience developing systems in support of commercial aviation, spaceflight, and International Space Station experiments, including developing to safety-critical standards compliance. Robustness and reliability are critical to these programs, with the FAA and NASA providing standards which must be met for these systems to reach compliance. At Alidyne we are well familiar with these standards, their implications on a development program
In addition to having extensive experience in developing compliant, even safety critical systems, Alidyne also performs and publishes research on making development teams more  effective at building compliant systems. Research has shown that Agile development methods can be more that 40% more efficient than sequential development methods on the right kinds of projects. Working out when to properly apply those methods, and how to apply them in a standards compliance manner not only helps other development teams become more effective, it keeps our team at the leading edge of technology development. We love to solve hard problems, and help projects under tight budgets and constrained schedules meet with success.
Example Projects: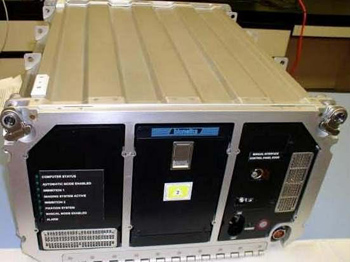 BioTube
The BioTube project was a successfully flown International Space Station Experiment. Developed as part of a team for Micro Aerospace Solutions and QinetiQ Corporation, the BioTube Payload was a plant growth experiment designed to investigate the potential for magnetic fields to orient plant roots as they grow in microgravity. Our team supported the software development on project, including interfacing the payload with the International Space Station's Express Rack, supporting commanding and telemetry data streams between the payload on the ISS and the ground, as well as the ground-based infrastructure and graphical user interface which the scientific teams used to monitor and operate the payload during its mission. The BioTube experiment ran and completed its mission successfully.
Read more about the BioTube payload at NASA: http://www.nasa.gov/mission_pages/station/research/experiments/886.html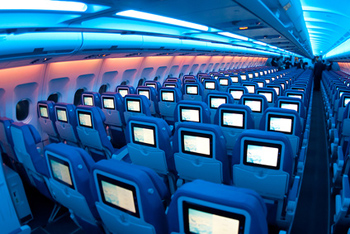 KA Broadband – Internet while you fly
Internet access on commercial aircraft is becoming commonplace now, but our team helped design and built the first. We were part of the team who developed BetaBlue, a prototype for email and messaging for LiveTV which flew commercial flights as a jetBlue system starting in 2007. For the next generation system our team helped design the system, network, and security approach through systems engineering, software, and test support of the main team at LiveTV. Next time you use Internet Access on JetBlue or United Airlines, let know what you think.
The example projects described above are just a few small examples of our work at Alidyne. Please reach out to talk to one of our team to get additional details about the work we have done, how we could help with your project, and some examples of projects we have successfully completed that are similar to those that you are looking to complete.
The example projects described above are just a few small examples of our work at Alidyne. Please reach out to talk to one of our team to get additional details about the work we have done, how we could help with your project, and some examples of projects we have successfully completed that are similar to those that you are looking to complete.